Here it is! The reason I haven't been doing much else lately.
This was made for a custom order, and it is a safari/jungle themed nursery set with appliqued animals, matching stuffed creatures,
and coordinating wall art of course.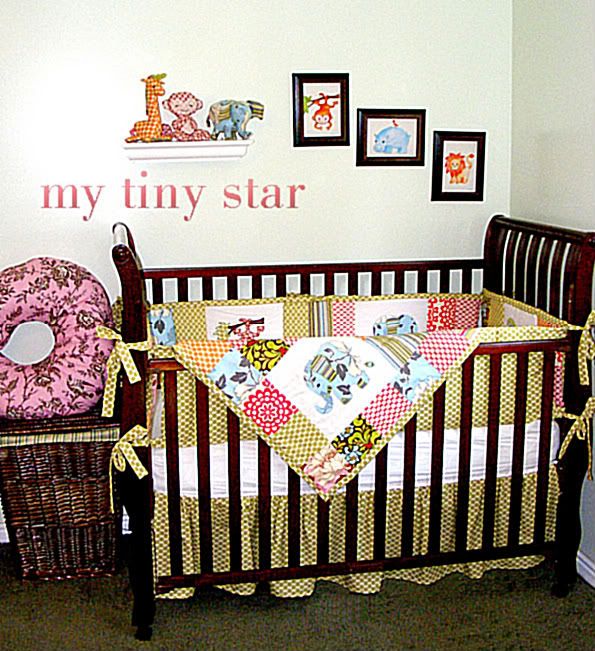 Okay, I got a bit carried away, but I love how it all turned out.
The blanket is all quilted by hand, and the stuffed giraffe, monkey and elephant are made from my own patterns and were sewn with coordinating fabrics. The bumper has appliqued animals parading all around the crib, and I had to paint some happy little watercolor illustrations for a finishing touch. The fabrics I used are all various Amy Butler prints with a little Heather Bailey as well. All the animals were taken from my sketch book, and frankly I think they are so happy to finally be free range! One lucky baby gets to sleep in this fun and colorful set.
Now I plan to spend a few days catching up on my housework, then back to creating more messes and fun things!